Channel Islands Heritage Festival
8th April - 10th May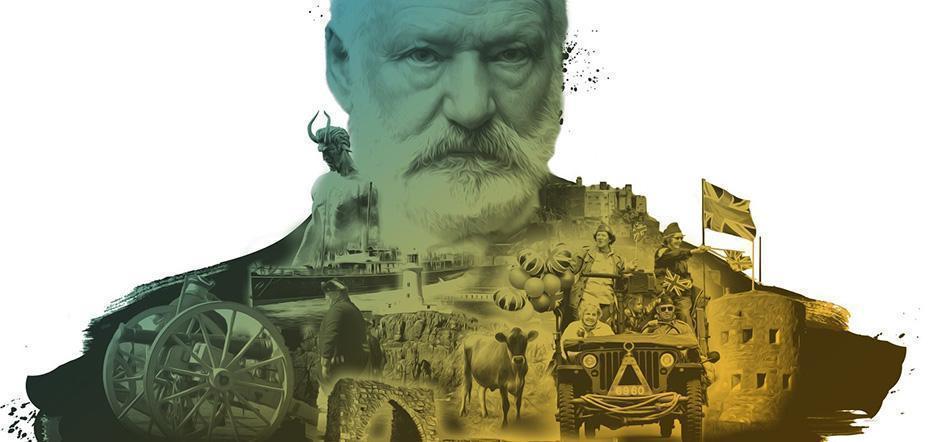 The Channel Islands Heritage Festival is a celebration of a group of small islands with a big history.
The Islands' astonishing tides, rich landscapes and colourful histories have drawn people to their shores for centuries. The 2017 festival will focus on the Islands' heroes, myths and legends.
From the first Neolithic settlers to Norse raiders and Romans, these small yet surprinsingly diverse Islands have had more than their fair share of adventure and adversity.
Visit our shores to uncover a wealth of stories, from tales of early seafarers to heroic accounts from the German Occupation during World War II. Explore our coastlines for yourself, discover our countryside on foot, by bicycle or join a tour, visit our museums and heritage sites and experience all the drama of the Channel Islands with our programme of festival events.
Each island has their own personality, each with their own stories to tell. Discover the history at the heart of the Channel Islands.
Festival Break
Let us make it easy for you to enjoy the best of the festival across both islands.
During the Channel Islands Heritage Festival we have an exclusive Festival Break which gives you, in both Jersey and Guernsey, B&B accommodation with Best Western Hotels, a Heritage Pass, a 2 day bus pass and the interisland travel by sea. Click here to see more.
Recommended Accommodation
Dates
8th April - 10th May 2017
Website
Location

Expand map