100% financially protected
For bookings to Guernsey between November 2023 & March 2024, please contact our customer service team on 01534 496600 or via enquiries@citravelgroup.com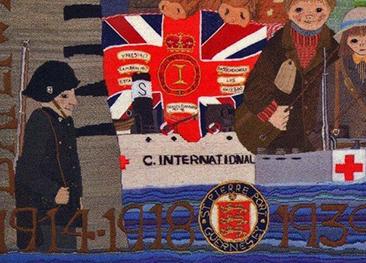 A must-see attraction to understand how the island was shaped historically.
The Guernsey Tapestry
Opening Times & Entry
The opening times and entry prices for The Guernsey Tapestry can be found on the website
Contact Details
Telephone: 01481 727106
Email: guernseytapestry@cwgsy.net
About the Tapestry
The Guernsey Tapestry was a community project commemorating the turn of the millennium. It shows 1000 years of the island's history in a total of 10 tapestries, each covering one century.
The embroideries show great attention to detail and are an enjoyable introduction to the history of Guernsey.
The permanent exhibition is housed in the gallery at Dorey Centre, in St Peter Port, not far from Candie Gardens.
An audio guide available in English, French, German and Dutch will talk you through the Islanders' work and explain in detail the very history each panel shows.
Recommended Accommodation
Location

Expand map
You may also like
Hauteville House
Hauteville House
Hauteville House, located at 38 Rue Hauteville in St Peter Port, once belonged to Victor Hugo during his exile from France (1851-1870).
The Little Chapel
The Little Chapel
The Little Chapel is as much a curiosity as a work of art and definitely deserves a visit during your stay in Guernsey.
Dehus Dolmen
Dehus Dolmen
Dehus Dolmen is a prehistoric passage grave approximately 10 metres in length.