This will be the island's seventh literary festival and will feature its usual heady mix of talks and workshops.
Guernsey Literary Festival
1st May - 6th May


About the 2019 Guernsey Literary Festival
If you like books and you like islands this could be your perfect book festival starter.
The Guernsey Literary Festival will be held in and around St Peter Port, with main events centred on St James, the Festival Hub in Market Street, and the Guille Alles Library.
Recommended Accommodation
Location

Expand map
You may also like
Walking Routes
Walking Routes
Taking place throughout the year, these walking routes are a series of self-guided walks that showcase Guernsey at its best.
Heritage Guernsey Festival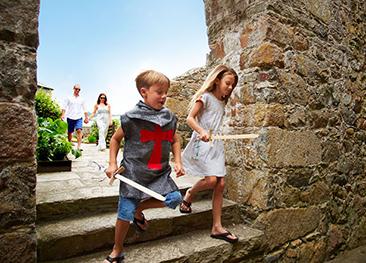 Heritage Guernsey Festival
From 25th April until 10th May hundreds of events will be taking place across Guernsey and the Bailiwick isles of Alderney, Sark and Herm!
Liberation Celebrations
Liberation Celebrations
The celebrations on the 9th May are every year about not forgetting the past.