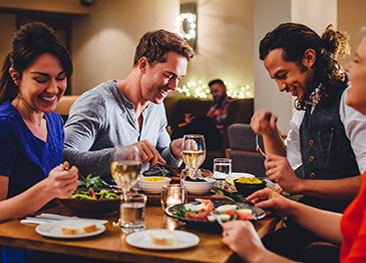 For six weeks from the 2nd October, local restaurants across Jersey and Guernsey are encouraged to create special, all-inclusive menus that provide diners with more at a fixed amount.
Guernsey Tennerfest
2nd October - 8th November
You may also like
Tasty Walks
Tasty Walks
Taking place throughout the year, Tasty Walks is a series of 11 self-guided walks that showcase Guernsey at its best.
Herm Island
Herm Island
Enjoy what the locals refer to as 'Paradise Island'.
High Street & Le Pollet
High Street & Le Pollet
The High Street has retained much of its charm with small boutiques and gift shops jostling for space alongside larger branded stores.