100% financially protected
For bookings to Guernsey between November 2023 & March 2024, please contact our customer service team on 01534 496600 or via enquiries@citravelgroup.com
Guernsey Holidays and Short Breaks with GuernseyTravel.com
GuernseyTravel.com is part of C. I. Travel Group Ltd and we're proud to have been bringing people to these beautiful British islands for over 30 years. Our experienced team is based in the Channel Islands so we can tailor-make the perfect trip for your island break. Our service is assured as members of ABTA and your money is protected by ATOL.
We love where we live and we want to share this with you so you will also love The Islands of Guernsey. Most of our breaks can be booked online but if you'd rather share the love, pick up the phone and we can walk you through the most popular local spots to the locals' hidden gems. Get #ThatIslandFeeling in the Islands of Guernsey this year with GuernseyTravel.com by your side.
Recommended Guernsey Holiday Offers
Top Recommended Guernsey Accommodation
Guernsey and her islands offer a varied selection of accommodation from boutique luxury to charming guest-house simplicity, coastal gems to self-catering homes from home. We know all the best places, plus they're tried and tested by our team. Each property and island offers its own unique experience for your own unique requirements. View all accommodation or call us and we'll point you in the right direction.
We listen to what our customers say and we would like you to hear their thoughts too. GuernseyTravel.com works closely with global ratings and review provider Feefo, which is based on first-hand experience and genuine customer feedback.
C. I. Travel Group, is itself a Platinum Trusted Feefo Merchant and we are committed to delivering the highest level of customer service and we ensure our partners work to the same standards, giving you the easiest and best Guernsey experiences from start to finish.
" Efficient and easy to deal with. Excellent service."
" Excellent service, easy website to use and complete information about hotel and flights in one place. "
" Excellent experience throughout. I would certainly recommend your company to others interested in holidaying in Guernsey. "
" It was so easy to book and complete the arrangements. It was a speedy process too, thank you! "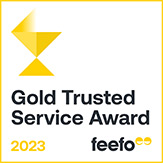 Guernsey Holiday Inspiration
Good things come in small packages. There's so much you can fit into your Guernsey package because, within 40 square miles, nothing is out of reach. Explore dramatic coastlines and unspoiled beaches; saunter along cobbled lanes and get a taste of Guernsey's fresh culinary scene. With something to do around every corner we want to share a few of our favourites to ensure you leave having experienced #ThatIslandFeeling.
Organised by the National Trust of Guernsey, Lé Viaër Marchi or 'The Old Market' is a fun evening of traditional Guernsey food and entertainment.
La Viaer Marchi
1st July
Dates
1st July 2024
Venue
Saumarez Park, gates open 5pm
Call
01481 255384
Email
emc@nationaltrust.gg
About La Viaer Marchi
Organised by the National Trust of Guernsey, Lé Viaër Marchi or 'The Old Market' is a fun evening of traditional Guernsey food and entertainment. Running for over 40 years, this annual community gathering is in the heart of Guernsey, the island's historic Saumarez Park, brings over 6,000 people to celebrate Guernsey culture and embrace local traditions.
While local traditional singers and dancers take to the stage this event is also to celebrate new generations and is a great place to see new artists and sample the local crafts, product and produce Guernsey has to offer today.
Recommended Accommodation
Location

Expand map