Fantastic Fast Ferry Offers with Condor Ferries

Travelling to Guernsey by Sea
Ferry travel to Guernsey with Condor Ferries offers fantastic value along with a relaxed and comfortable journey, and the chance to experience an independent and flexible holiday with the option of also taking your own car. Fast ferries depart from Poole reaching Guernsey in less than three hours. Take advantage of the large outdoor deck, spacious passenger lounges, freedom to move around the ship and, of course, a chance to shop duty-free or enjoy a meal from the onboard restaurant. Overnight slow ferries are also available from Portsmouth.
Dogs are also welcome on Condor Ferries so you can bring the whole family. Find out more details about travelling with your pet here
2023 Recommended Offers
At GuernseyTravel we are based in the Channel Islands and pride ourselves on our strong relationships with our hotel and travel partners, which allows us access to fantastic special offers. We have highlighted below a few of our favourite offers for 2023 to offer inspiration for your next break. You can also browse our full selection of offers here.
Offers and package prices are subject to availability. Search for up to the minute prices and availability online, or call our friendly local team on 01534 496660.
The above example prices are per person based on 2 adults travelling with a standard car and sharing a standard or classic room type. Correct as of 1st August 2023.
For up to date live prices and availability please search our website or call the Customer Services team direct on 01534 496 660.
About GuernseyTravel.com
GuernseyTravel.com is the place to discover the Islands of Guernsey, find your ideal place to stay, and book your dream island break. We offer an unbeatable selection of holiday packages throughout the year, including a range of exclusive unique experiences from island hopping to Herm and Sark and our Guernsey Explorer Break. Our team is based in the Channel Islands and has the very best knowledge of all things Guernsey, from the perfect hotel for your needs to the restaurant that hits all the right notes.
Guernsey Inspiration
Here at GuernseyTravel, we are passionate about our home and endeavour to introduce the very best of everything it offers in the easiest way. Let our blogs get the inspiration flowing...
Events in Guernsey in 2023
Events in Guernsey 2023
Discover a wide range of planned events and festivals taking place in the Islands of Guernsey in 2023
How to Spend Summer in Guernsey
How to Spend Summer in Guernsey
Guernsey offers everything you would expect on a holiday to an island in the sea, with golden beaches, delicious food, wonderful attractions and fascinating culture.
A Guide to Dog-Friendly Guernsey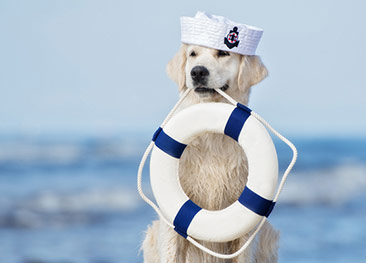 A Guide to Dog-Friendly Guernsey
Dogs are an important part of the family and taking them on holiday is getting easier than ever, so you don't have to leave them at home again.