Condor Ferries
Fast ferry travel to Guernsey is on Condor Liberation or Condor Voyager.
Condor Liberation
Condor Liberation is a high-speed trimaran that carries up to 880 passengers and 245 cars. She has a choice of 3 seating options, plenty of space to walk around as well as a café, bars, a duty-free shop and ample exterior deck space to take in the fresh sea air.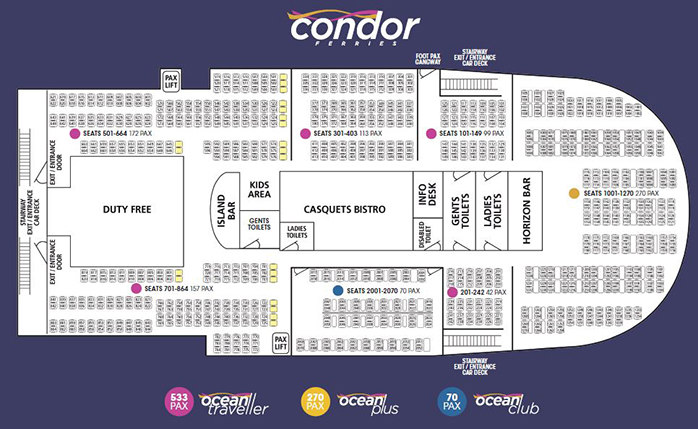 Seating
There are three seating options to choose from:
Ocean Traveller
Ocean traveller seats are airline style with folding lap trays and pre-assigned seat numbers.
Ocean Plus
Ocean Plus seats are located in the Horizon Lounge and have panoramic views. Seats are either around a table or recliners with tray tables. A power supply is installed in every seat. There is secure key card entry and your own exclusive bar serving drinks and snacks.
Club Class
Ocean Club is the ultimate way to travel by ferry to Guernsey. This private lounge with leather reclining seats and tables, combined with steward service, complimentary tea and coffee, its own exclusive menu and a power supply for each seat, mean all you need to do is sit back and enjoy the journey.
Facilities
Condor Liberation has two bars (one exclusively for Horizon lounge guests) Casquets Bistro, a duty-free shop and a dedicated Kids area.
Wi-Fi
A paid Wi-Fi service is available on board.
Condor Voyager
Condor Voyager is the newest addition to Condor's fleet and is a high-speed catamaran carrying up to 850 passengers and 235 cars. She has plenty of space to move around and boasts comfortable seating, café, bars and a duty-free shop where you can pick up some huge savings.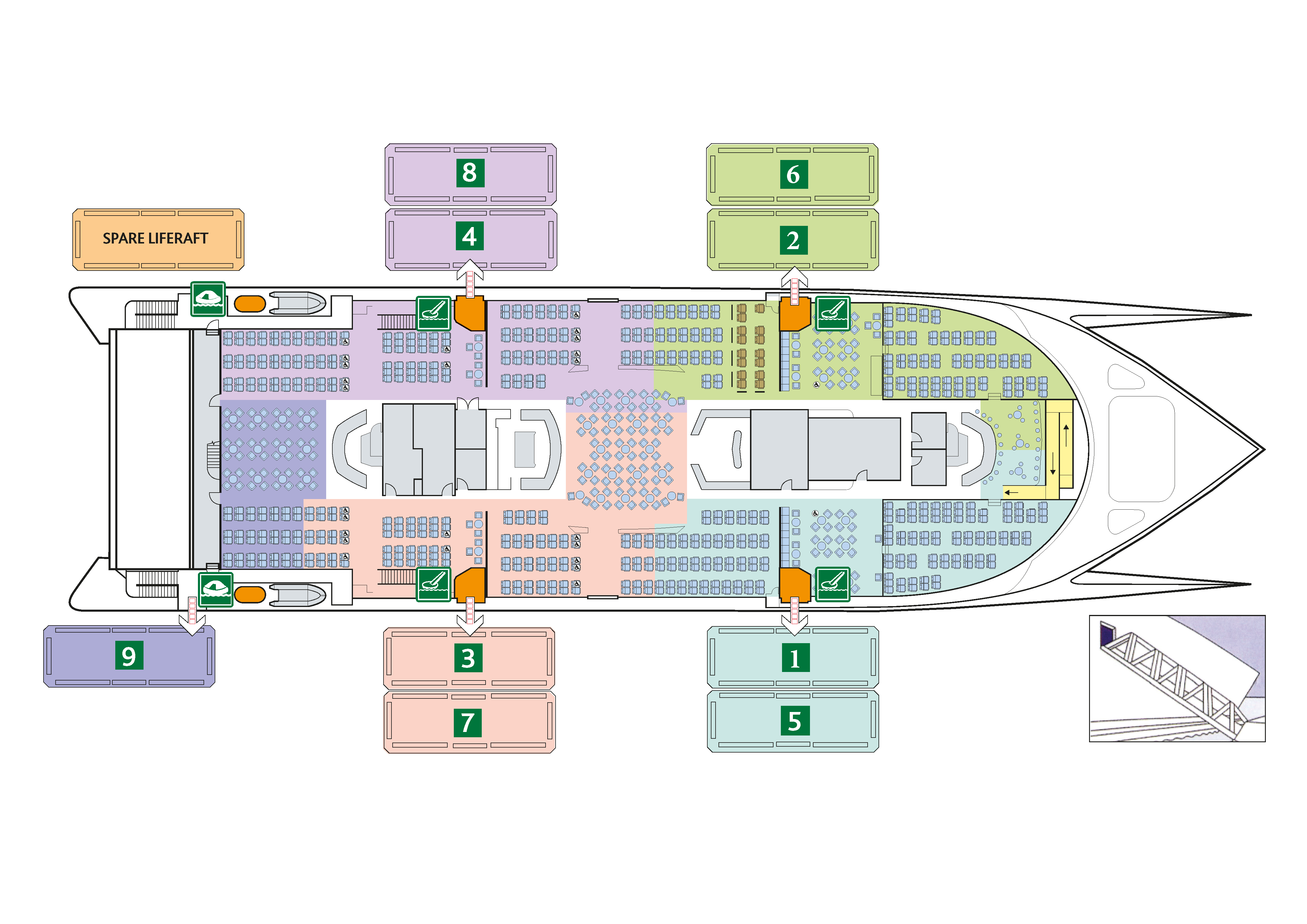 Seating
All seating on Condor Voyager is standard
Facilities
Condor Voyager has two bars, a café, guaranteed seating for all passengers, and a duty-free shop.
Wi-Fi
A paid Wi-Fi service is available on board.
Travelling to Guernsey by sea with dogs
Find out more about bringing your dog to Guernsey by sea, including recommended dog friendly accommodation.