Guernsey Holidays From Alderney
Daily flights from Alderney to Guernsey depart throughout the year.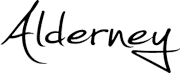 Approximate flight time to Guernsey:
15 minutes

Daily flights
Departing all year
Airport Facilities
Shops, bars and restaurants
There is a small airport bistro serving snacks and non-alcoholic drinks. There is also a small duty free shop after security.
Accessibility
Please contact the airport or your airline to book your required assistance at least 48 hours in advance.
Airport Parking
Drop-off and pick-up facilities are available.
Recommended Accommodation

Expand map
Time to Guernsey
Flight time - 15 minutes
Check-In
Passengers are advised to allow at least 45 minutes before their scheduled flight time for parking, check-in and security procedures.