100% financially protected
For bookings to Guernsey between November 2023 & March 2024, please contact our customer service team on 01534 496600 or via enquiries@citravelgroup.com
Guernsey Holidays from Jersey
Flights from Jersey to Guernsey depart every day, throughout the year. Visitors to Guernsey can choose from morning, afternoon and evening flights, giving complete flexibility when travelling.
Alternative Nearby Departure Points
Fast ferries also depart from Jersey Harbour.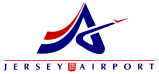 Approximate flight time to Guernsey:
15 minutes
Daily flights
Departing all year
Public Transport Links
Buses & Coaches
Liberty Bus operates a frequent bus service from St. Helier to the airport; look for the route 15.
Airport Facilities
Shops, bars and restaurants
Jersey Airport features a coffee shop before security, with a newsagents, gift shop, bar, cafe and duty free shop in the departures lounge.
Accessibility
Please contact us or the airline to book your required assistance at least 48 hours in advance.
Airport Parking
Jersey Airport's long stay car park is opposite the departures terminal.

Expand map
Address
Jersey Airport, St. Peter, Jersey, JE1 1BY
Time to Jersey
Flight time - 15 minutes
Check-In
Passengers only need to allow 45 minutes before their scheduled flight time for parking, check-in and security procedures.